Welcome To Shree Jee
Ladies Kurti Manufacturers
Shree Jee is the one-stop you can reach for exclusive and elegant women ethnic clothing. The Indian Fashion has come a long way and so we have changed our collection with the trends to meet customer demands and offer them only the best. After years in the realm, we have successfully managed to attain the faith of our clients and considered the best among the top Ladies Kurti Manufacturers in Delhi.
We have a passion for fashion, and dedication to customer satisfaction that always helps us push our limits. We always come with fashionable and comfortable styling options. From Women Designer Suits, Lehenga Choli, Anarkali Suits, Palazzo Suit, Patiala Salwar, Kids Ethnic Wear, Crop Top to Ladies Gown, we have so much more. All these items are beautifully curated at our facility using the best material and techniques to ensure their beauty and durability.
You can browse our website for a clear picture and place bulk orders with us. As one of the eminent Anarkali Suits Exporters and Suppliers in India, we apply our whole bag of tricks to meet your demands without any delays. Fill the enquiry form or call us straight away to take the conversation ahead.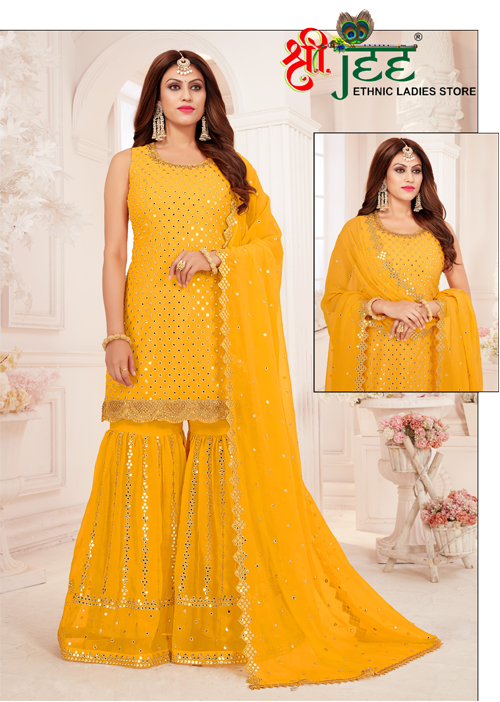 Top Ladies Kurti That You Should Have In Your Wardrobe
Being the most versatile Ladies Kurti manufacturers, suppliers, and exporters, our Women Suits is a staple for almost all occasions and loved by women of different ages. Have been around for years but have evolved with the change in fashion. So, one who loves experimenting with their look should have these popular types of Women Kurti in their wardrobe.
Muslin Kurti: Muslin has a glorious legacy in Indian Fabrics and has been popular in all eras for its fine yarn quality, smooth texture and weaving techniques. Its delicacy makes it so soft and ultra-light, and Ladies Kurti made of Muslin has become the piece of luxury that should be in your wardrobe for a dazzling look.
Embroidered Kurti: Whether you are going for a family brunch, wedding functions, festival celebrations or office parties, Embroidered Kurti is the one piece that should be in your closet to slay the ethnic event.
Chanderi Kurti: The lightweight, glossy texture and slight shimmery pattern of Chanderi Kurti stand it out. Its unmatchable grace gives you a modern look.
Cotton Kurti: Cotton is the most breathable fabric, and Women Kurti, made of this fabric, is hence, popular for hot summers. Cotton Kurti is easy to pair with, fit all ages and suits various occasions.
Georgette Kurti: Out of all Designer Kurti, Georgette Kurti is the one that can go for all occasions, be it weddings, festivals, office parties, and family functions. It's the best addition to double your fashion flair.
So, to keep up with the latest trends, revamp your ethnic wardrobe and make an everlasting impression wherever you go!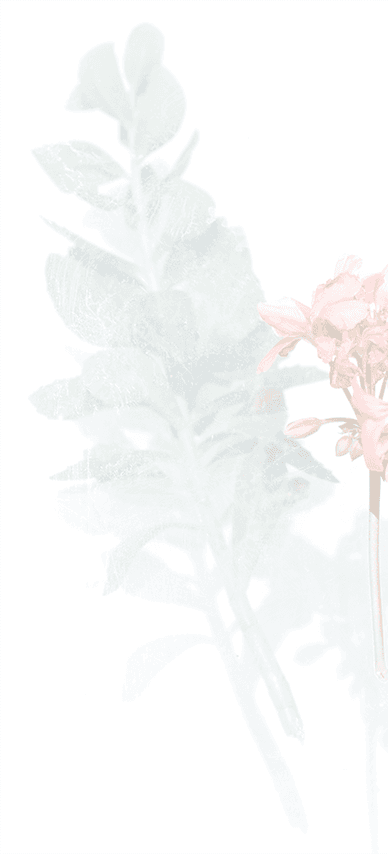 New Arrivals
Grab New Look With Our Elegant Designs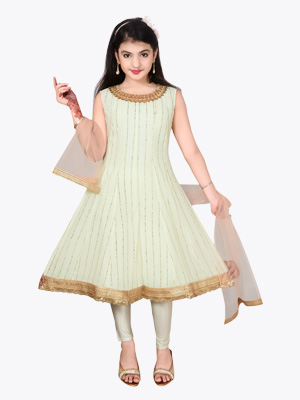 Ladies Suit - Add A Fashionable Twist To Your Ethnic Wardrobe
In a world full of fashion icons and influencers, Ladies Suit is a must-have for leaving an unforgettable charm with your personality on all your upcoming festive seasons. When it comes to acing Desi Diva look, nothing would be better than Ethnic Women Suit that looks fashionable and help you stay ahead of the trends. Being counted among Unstitched Ladies Suit Manufacturers, we curate contemporary designs that make a fine addition to your ethnic closet.

Women Suits have revolutionized over the years and have become more captivating than ever before that let Indian Women look, feel and express themselves. So, give your closet a fashionable spin with our Designer Suit, tailored to sartorial perfection. It is never old-fashioned and perfectly graces up your casual and formal look.
Collection To Steal Your Heart
Get A Staggering Look With Pretty Palazzos
The Indian fashion industry is continuously evolving, and Palazzo Suits are a rage these days. Consist of a suit and a palazzo, Palazzo Suit is incredibly versatile, super fun to style and give your legs the much-needed space. The variations available in Palazzo Suit are endless and have a matchless charm that you need for adding extra oomph to your personality.

Women who aspire to grab fashionable and royal looks can take their styling game to the next level with Kurti Palazzo Set. It presents absolute grace and makes you a head-turner. Besides redefining your beauty, Kurti Palazzo Set can channel your inner diva effortlessly. It's a go-to choice liked by women of all ages that add freshness and spark to your dazzling appearance.
Latest Ethnic Women Designer Suits For Delightful Impression
Your dressing has a significant role in making or breaking your first impression in any event. Therefore, it has to be effortless elegant to define your style and stand you apart from the crowd. We understand Women Fashion well and bring forth an exceptional range of Ethnic Kurti, Designer Gowns, Tops, and so much more. You can explore our comprehensive range to cater to distinct customer needs.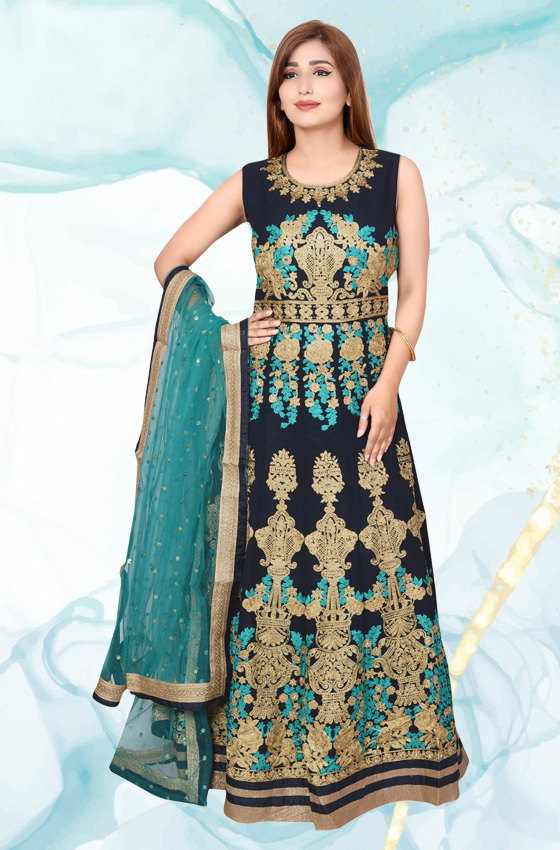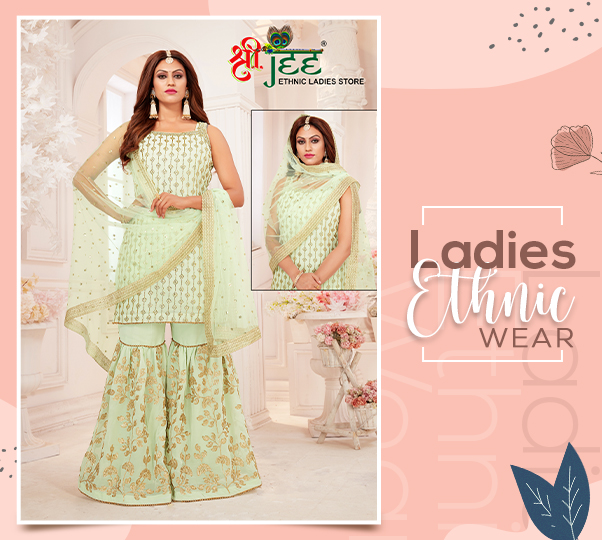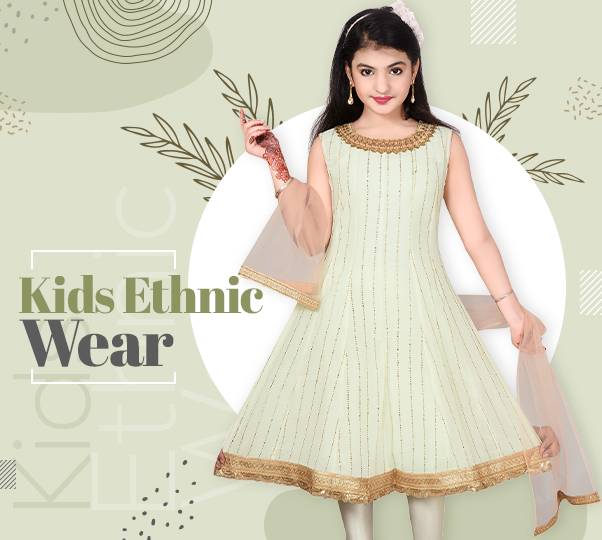 New Arrivals
Shree Jee Suits
Connect To Shop
Your Favorite Ethnic Wear Is A Click Away

Address
6486, Nehru Gali, Ashok Nagar, Gandhi Nagar Shahdara, Delhi - 110031, India
Product Links
Let's Get Connected
Enquire Now
Get a Quote